The Animal and Plant Health Agency (APHA), in collaboration with the University of Nottingham, is conducting a research project to detect the presence and location of TB infection in badgers in Buckinghamshire, Oxfordshire, Berkshire, Hampshire and East Sussex. These counties are collectively known as the Southern Edge Area.
Our aim is to collect a significant number of fresh, found-dead badger carcasses, especially those killed on roads in these counties, which will then be examined and tested for TB. Defra funded a similar project in the Southern Edge Area counties in 2016-17. Methodological issues may have affected the quality and availability of data. Noting the concerns regarding the methodology, APHA in conjunction with the University of Nottingham, will be repeating the survey in the southern counties of the Edge Area. The collection of carcasses started in April 2021 and will continue until the end of April 2023. Collections may cease before April 2023 in counties where we have reached our target of 100 suitable carcasses, at which point we will inform collectors.
Bovine TB (bTB) has a devastating impact on the British cattle farming industry. The Government is implementing an ambitious, evidence-based 25-year strategy to eradicate TB in England. A key feature of the strategy is the division of the country into three bTB 'risk areas' – High Risk, Low Risk and the Edge Area which lies between the two. These risk areas determine the disease control measures used in cattle and wildlife, such as the frequency of routine TB testing of cattle herds. Evidence of the presence and location of TB infection in badgers within each area is extremely valuable to inform future bTB policy as the eradication strategy evolves.
We are looking for volunteers to help locate and collect badger carcasses which will then be collected from their premises by a specialist courier and taken to the University of Nottingham. Carcasses will need to be fresh and collected according to a simple protocol (see below) that will be provided along with collection kits containing everything needed by collectors. Carcasses must not be frozen before courier collection. Please note that we are able to offer a contribution of £25 towards any personal expenses associated with collection of badger carcasses for the study. On arrival at the University of Nottingham, carcasses will be assessed for freshness and suitability to submit for post mortem examination. Decomposing or extensively damaged carcasses should not be collected. The main body of the badger should be intact, and as a general rule if the skin is discoloured (greenish) and/or both skin and hair can easily be pulled away from the carcass, it should not be collected.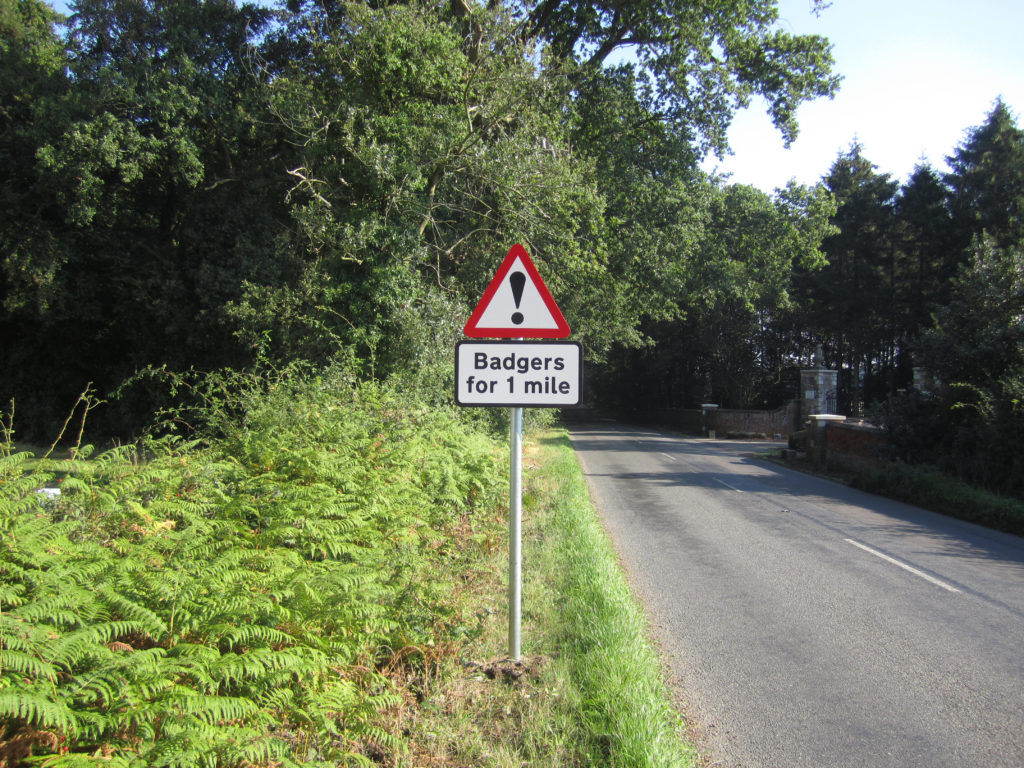 Test results from badger carcasses can be provided to collectors upon request and the project will produce data summaries on a monthly basis. All personal details and information provided in connection with this project will be protected according to current data protection law and used only for purposes in connection with this project; for example to provide you with further information or to process a claim for payment of expenses.
If you are willing to support this project please contact APHA to register your interest and we will send you more detailed information. We are most grateful for any assistance you can provide.
E-mail: southernedgerta@apha.gov.uk
Telephone: 07798 882392
Resources for badger carcass collection
Click on the tiles below to access PDF versions of resources to help with badger carcass collection, including health and safety guidance and a badger carcass submission form. These resources can be downloaded and printed, or alternatively requested from APHA.
Click on the image below to watch a YouTube video produced by APHA which shows you step by step how to collect a badger carcass and submit it as part of the study.