This is one of the TB control enhancements in cattle introduced by Defra in April 2017 following a public consultation.
The primary diagnostic test used to screen cattle herds in Great Britain for TB is the tuberculin skin test. No diagnostic test is perfectly accurate and there is always a trade-off between sensitivity and specificity.
Sensitivity
The ability of a test to correctly identify an infected animal as positive. The higher the sensitivity of the test, the lower the probability of incorrectly classifying an infected animal as uninfected (a false negative result).
Specificity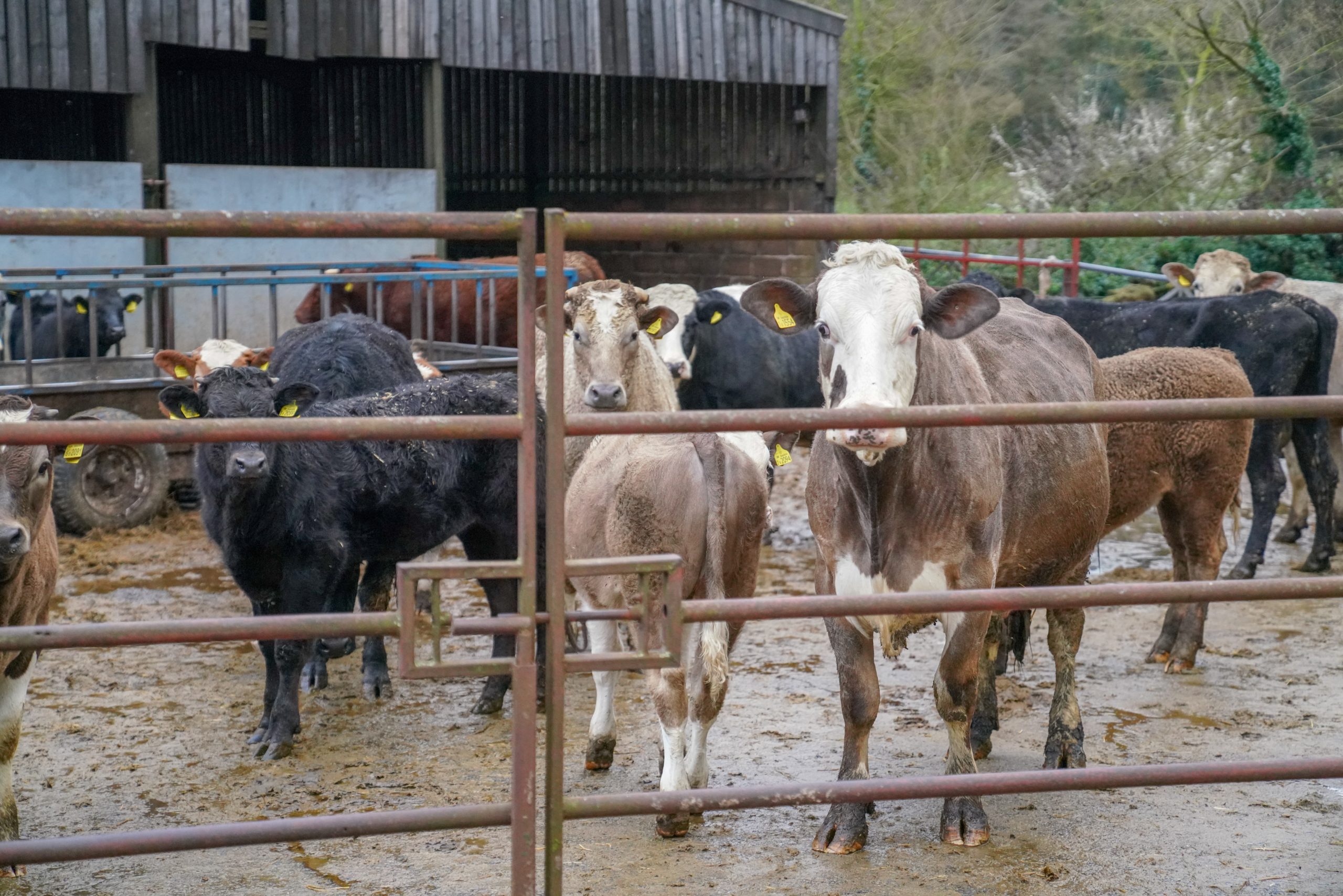 The specificity of the skin test is high – approximately 99.98% at the standard interpretation. In practical terms, this means that you would expect approximately one false positive result for every 5,000 uninfected cattle tested using standard interpretation. 
This very high specificity also gives us a high degree of confidence that the vast majority of the skin test reactors identified in the High Risk and Edge Areas of England are animals truly infected with TB, irrespective of whether or not lesions typical of the disease can be detected during post-mortem meat inspection in the slaughterhouse.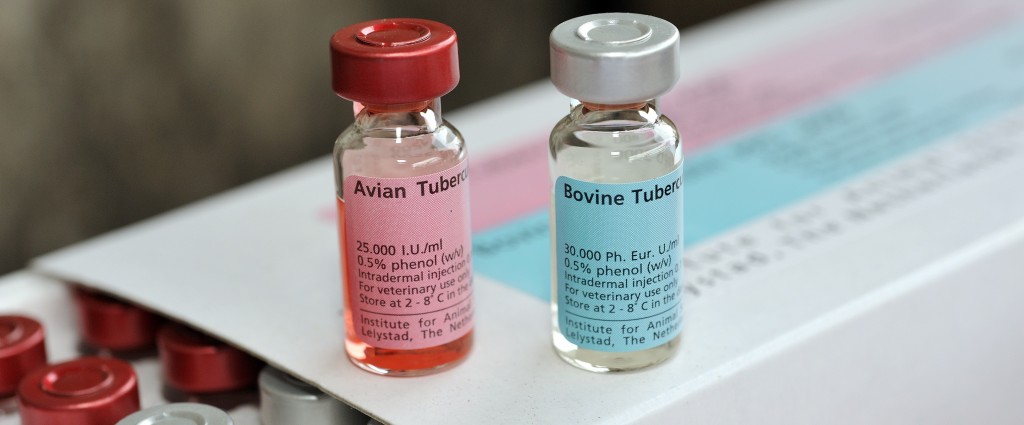 However, the main limitation of the tuberculin skin test is its sensitivity.  Studies have shown that the skin test used in Great Britain is on average about 80% sensitive at standard interpretation, and slightly higher at severe interpretation. 
In practical terms this means that on average 20-25% of TB-infected cattle can be missed by one round of skin testing using standard interpretation.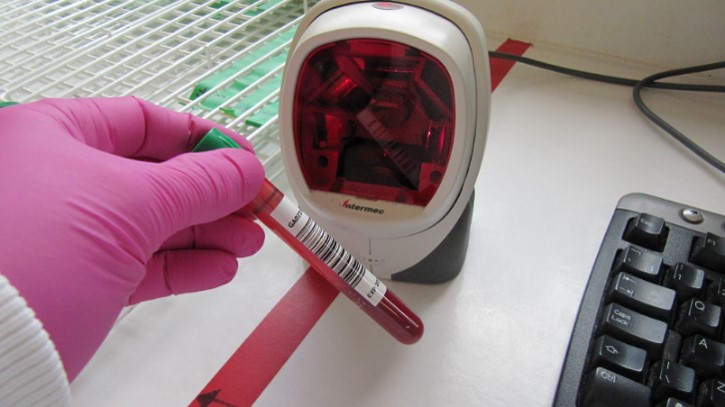 The interferon-gamma blood test is a supplementary diagnostic test used in specific scenarios to enhance the sensitivity of TB testing. This is a relatively expensive test and, therefore, its use has been targeted in TB breakdown herds outside of the High Risk Area (HRA) of England since October 2006.
It has also been deployed on a more limited and discretionary basis within the HRA, for example in herds affected by persistent (greater than 18 months duration) or extensive TB breakdowns.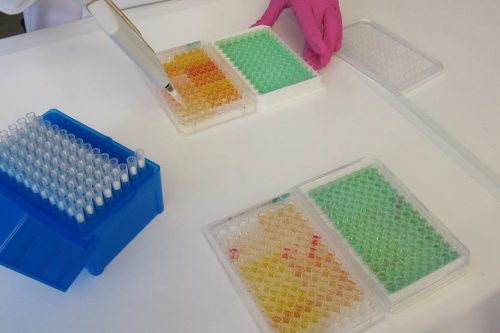 The scientific evidence shows that, because of the limitations of the skin test, approximately 21% of TB breakdown herds in the HRA retain at least one infected animal after all skin testing has been completed and movement restrictions have been lifted. This substantial probability of residual herd infection contributes to the high rate of recurrence seen in the HRA, where nearly 60% of TB breakdowns occur in herds that have sustained a breakdown in the previous three years.
Making increased use of the gamma test alongside the skin test helps reduce the risk of leaving undetected infected cattle in a herd after movement restrictions have been lifted, thereby reducing the risk of repeat TB breakdowns and providing better protection for those that source cattle from other cattle keepers.
The gamma test is applied as a mandatory test alongside the skin test to help resolve TB breakdowns with lesion and/or culture positive animals in the HRA where any of the following three criteria are met.
Criterion 1
The APHA veterinary investigation concludes that the most likely bTB transmission route for the affected herd was contact with infected cattle (e.g. via cattle movements, residual cattle infection from a previous TB breakdown, or contact with a contiguous infected herd) and measures are in place to prevent further spread of the disease from this source.
Criterion 2
Criterion 3
Pending the outcome of Defra's bTB consultation launched on 27 January 2021 and a potential change in policy, mandatory gamma testing will not be deployed in breakdown herds in newly eligible badger cull areas (i.e. in areas that completed their second annual round of effective badger culling in 2020). New breakdowns in existing cull areas that have completed three or more annual rounds of badger culling will continue to be selected for mandatory gamma testing until further notice.
A substantial proportion of new TB breakdowns in the HRA (where approximately 90% of all new TB breakdowns are detected each year) are triggered by direct or indirect contact between badgers and cattle. And that is why we have not adopted a blanket approach to gamma testing across the HRA. 
Selection of TB breakdowns herds under the three criteria
Criterion 1
APHA identifies new TB breakdown herds where the APHA veterinary investigation concludes that the most likely TB transmission route was contact with infected cattle and where biosecurity controls are in place to prevent further spread of disease from this source. This includes TB breakdowns where the most likely source of infection is identified as purchased cattle, contact with contiguous cattle or residual cattle infection from a previous TB breakdown.
Criterion 2
Criterion 3
It is important to note that discretionary gamma testing in the HRA is already applied by APHA in certain situations, for example in extensive TB breakdowns with high numbers of reactors.  This option is still available to APHA vets managing TB breakdowns that do not fulfill any of the three criteria detailed here.
Benefits
By applying the gamma test alongside the skin test in certain TB breakdown herds in the HRA, we expect to:
Maximise the probability of detecting infected animals in the herd. When used in isolation, the skin and gamma tests do not always identify every infected animal in a herd. The two tests identify different sub-populations of infected animals; for example the gamma test can identify infected animals at an earlier stage of infection, as well as infected animals that do not respond to the skin test. 
Shorten the duration of TB breakdowns as infected cattle are identified more quickly. Consequently, it is expected that the policy will help to lower the disease prevalence (i.e. the proportion of all registered herds affected by TB restrictions at any given time) and reduce the overall cost of breakdowns.
Reduce the likelihood of residual cattle infection in herds that regain officially TB free (OTF) status and hence lower the rate of recurrent TB breakdowns. The risk of spreading TB to other herds via movements of infected cattle and to local wildlife following successful badger control operations will also be reduced.
The adoption of more sensitive TB testing regimes for infected cattle herds in badger culling areas will help maximise the expected disease control benefits derived from badger culling. To maximise these potential benefits, APHA deploys the gamma test in eligible TB breakdown herds at the earliest practical opportunity